Intelinair Names Tudor Chief Product Officer to Scale Up Delivery of Next-Gen AI Solutions to Ag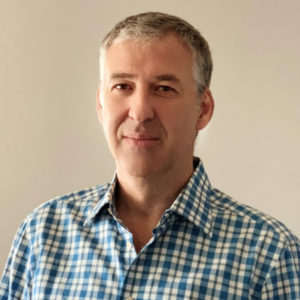 Champaign, IL (March 7, 2019) – Intelinair, Inc., today announced the expansion of its team with the addition of Adrian Tudor as Chief Product Officer. In this role, Tudor leads the overall product vision, strategy, design and development for the next-gen agricultural AI platform known as AgMRI®.
"Adrian is an outstanding addition to our team and will drive continued enhancements to AgMRI to help farmers boost the efficiency, productivity, and profitability of their farming operations," said Al Eisaian, CEO and co-founder of Intelinair. "Farmers are rapidly adopting AgMRI because it delivers whole-farm, season-long, high-resolution actionable crop intelligence that empowers them to reliably make prioritized farming decisions. Adrian will enable us to stay on the cutting edge of delivering AI and world-class machine learning to ag to revolutionize the way farmers make decisions on their acres."
Tudor has more than 20 years of experience with machine learning, analytics and mobile technology. Prior to joining Intelinair, he served in various executive roles including vice president of R&D at VMware and vice president of Engineering for Integrien.
To learn more about Intelinair, Inc., or AgMRI® visit intelinair.com.  
---
About IntelinAir, Inc.
Intelinair, Inc., is leading efforts to bring cutting-edge artificial intelligence and world-class machine learning to agriculture to enhance farming practices and increase productivity, profitability and farming efficiency. The company's flagship crop intelligence system, AgMRI®, is revolutionizing the way farmers and their trusted advisors manage their acres to the row by delivering measurable, reliable crop intelligence. AgMRI provides near-real-time field conditions via an intuitive app by combining modern agronomy, ultra-high-resolution imagery, proprietary computer vision technology, and best-in-class machine learning. With AgMRI, Intelinair is giving farmers the peace-of-mind to know how their crops are developing across entire farms throughout the growing season so they can confidently make prioritized, proactive management decisions via smart alerts or crop progress trend analysis.  For more information go to intelinair.com.