Boosting Productivity with New Holistic Crop Production Methods

Another fantastic Commodity Classic just wrapped up in Orlando. Part of the annual event celebrates the achievements of corn growers who continue to push the productivity envelope by reaching higher and higher yields. This year, national awards were granted to corn growers from all across the country for yields ranging from 296 Bu/A to 477 Bu/A.

What's driving those yields? The ag productivity triangle—genetics, environment, and management—all of which need to work holistically to maximize productivity. When it comes to genetics, corn growers across the country have access to the same high-yielding hybrids as these award winners. What's putting them over the top are the other two corners of the triangle. They're using intensive management practices to limit environmental stresses and enable their hybrids to reach their true yield potential.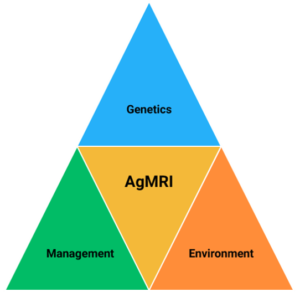 AgMRI from Intelinair, Inc.,  is the first technology that provides actionable insights to farmers and their teams to bring genetics, management, and environment together. AgMRI helps growers and their partners make informed, proactive decisions through the season to boost their productivity, profitability, and farming efficiency.

AgMRI is whole-farm, high-resolution agronomic insight that identifies, down to the row, where farmers need to focus their time and energy. With industry-leading imagery resolution and proprietary agronomic algorithms, it provides season-long insights across the entire farm to support better-informed decision-making about critical activities like planting, spraying, nutrient management, and harvest. Throughout the growing season, it analyzes fields and issues alerts to agronomic issues as they arise so they can be corrected before they get out of hand. Often, alerts are issued before they are ever visible to the naked eye.  With unprecedented insight into field conditions, we finally have the tools to identify and act across all three pillars of crop productivity.

While AgMRI may not get you to 300+ bushels across every acre, it is proven to boost productivity, profitability, and farming efficiency by giving farmers and their teams a high-resolution, whole-farm view in real time to identify and apply their best management practices across their entire operation.

For more information, visit intelinair.com.